Promoting

excellence in handbell artistry

through performance, education, and community.
Current Events
Due to the ongoing COVID-19 outbreak, Back Bay Ringers has cancelled all spring and winter performances for 2020, including the Boston Handbell Festival, the June Art of Ringing concert series, and Christmas with the Back Bay Ringers in December. We miss performing for all of you.
While the Boston Handbell Festival was not held in 2020, BBR is proud to continue our tradition of donating a set of Malmark choirchimes to a local school this spring, thanks to a generous underwriter.
During this difficult time, here are a few ways you can help to keep the music going.
Visit our Support page to contribute to the ongoing operating costs of BBR.
BBR's Spring 2020 beneficiary, Zumix, has also suspended its programming this Spring. However, you can still contribute to their mission of music and self expression for East Boston adolescents. Learn more about their "Sing a Song/Send a Song" initiative by visiting their Facebook page.

Giving Back – Past Years
Because of your ticket purchases and donations at our Spring 2019 concerts, we contributed over $2,500 to Stop Handgun Violence, a non-profit organization based in Beverly.
Thank you to everyone who supported the Boston Living Center at our 2018 spring concerts. We are so proud have presenting a check for $2,200 to the organization! We could not have had such a successful donation without the support of our amazing audiences.

Our first season of Giving Back was Spring 2017. You helped us give over $1,400 to the LGTB Asylum Task Force.

Past News
BBR Played the Boston Pops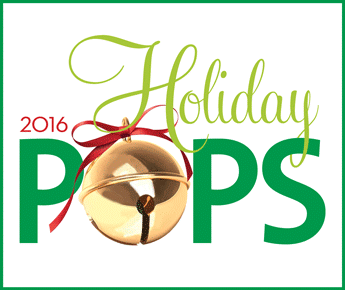 The Back Bay Ringers were selected as a guest artist to play with the Boston Pops at their Holiday Gala on December 7, 2016! This was a wonderful experience!
BBR on NECN
BBR was featured Thursday, November 24, 2016 during the 9pm NECN broadcast. See the video clip for highlights from BBR's holiday concert, "An English Christmas" and an interview with Artistic Director Griff Gall. NECN's Jackie Bruno even got a handbell lesson from BBR musician Greg Urban.
Back Bay Ringers Perform at the 2016 National Handbell Seminar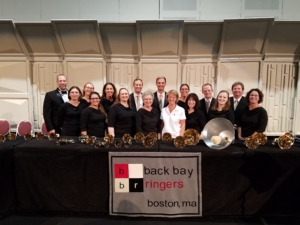 The ensemble performed a solo concert at Handbell Musicians of America National Seminar in Rochester, NY in July. It was a great honor to be invited, and we were delighted to present our "Art of Handbell Ringing" program for the wonderful musicians gathered there!